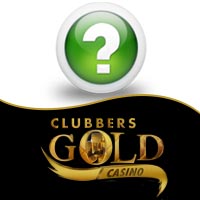 Get an in-depth measure on all the general information regarding Gold Club Casino with our casino's FAQ page! You can get all the answers you are looking for based on the frequently asked questions directed to us by players.
We have compiled all of the most reoccurring questions that our players have asked us and put all these up with their answers in one page that can be accessible by anyone.  In any case that there you still have a few more questions or concerns you are free to just as easily call on one of our agents available at our 24/7 Gold Club Casino Support service.
With all aspects of Club Gold Casino ranging from our bonuses to making a payment into your account, we encourage you to check out our Club Gold Casino FAQ page first before getting in touch with our customer support. This will save some time and effort since we have put up almost all the answers that you'll need to know about when it comes to our online casino.
Here are a few topics that our Clubbers Gold Casino FAQ page covers:
We give you tips on getting started and about creating your own account with us.
Financial transaction procedures are clarified and we give you more details about our cashier.
We provide details on how to go about with our bonuses and promotions.
Wagering questions are answered here so that you become more familiar with all you need to know such as our wagering requirements.

Gold Club Casino Download

– is also addressed here to make it more effortless to get our Club Gold Casino into your account.
Click here to log-in, and check out our FAQ page now!
You can definitely have a kick out of our online casino games and get all that you need to know with all the amazing features that we have at Gold Club Casino!
Last updated on November 18, 2013