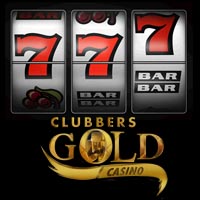 Sedetevi, rilassarsi e piacere in tutto il piacere che si può uscire a giocare ai nostri giochi di slot online a Gold Club Casino.
Con tutti i temi interessanti e colorati che abbiamo per le nostre slot machine, si è certi di ottenere un calcio fuori di ogni lancio di bobine. I state-of-the-art di grafica e un'eccellente qualità video porta ancora più gusto ai nostri Club Gold Casino giochi di slot online come Cattivissimo Me, The Rascals, Jungle Boogey, Iron Man 3, Wolverine, Mars Attacks, Cheerleaders, Punk and Roll, Punk in Drublic e Andre3000.
Crea un account con il nostro Clubbers Gold Casino ed essere liberi di giocare tutti i giochi di slot che si desidera!
Siete liberi di scegliere una qualsiasi delle oltre 50 slot machines che abbiamo a disposizione in qualsiasi momento! Ciascuno dei nostri giochi online Gold Club Casino slot ha un tema diverso, così come la combinazione payline alterato per dare un nuovo, fresco ed eccitante esperienza con ogni macchina frutto che si sceglie di giocare!
Avere la possibilità di vincere enormi quantità di denaro in un istante, come si gioca uno dei nostri giochi con jackpot progressivo! Gold Club Casino vi offre la più straordinaria opportunità di provare a vincere questo premio immenso e suggestivo Gold Club Casino Jackpot per aumentare il vostro tempo grande bankroll!
Non perdete l'occasione di vedere se si può essere il prossimo grande vincitore del nostro sempre crescente premio jackpot soldi!
Clicca qui ora per unire le Club Gold Casino e avere un andare a nostre slot machine online!
È senza dubbio un grande piacere nel guardare la cacofonia di colore eruttare come le ruote della macchina turno con la semplice pressione del pulsante. E come le immagini rallentano, non c'è niente di simile eccitazione scossa che si sente come le combinazioni vedere.
Aumenta le tue vincite e hanno la migliore e più rilassante tempo con i vostri giochi di slot machine online!