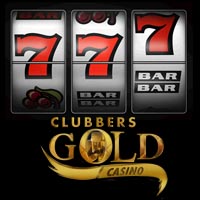 Sit-back, relax and delight in all the pleasure you can get out of playing our online slots games at Gold Club Casino.
With all the exciting and colorful themes that we have for our slot machines, you are certain to get a kick out of each roll of the reels. The state-of-the-art graphics and excellent video quality brings even more zest to our Club Gold Casino online slots games like Despicable Me, The Rascals, Jungle Boogey, Iron Man 3, Wolverine, Mars Attacks, Cheerleaders, Punk and Roll, Punk in Drublic, and Andre3000.
Create an account with our Clubbers Gold Casino and be free to play all the slots games that you wish!
You are free to choose from any of the over 50 slot machines that we have available at any time! Each of our online Gold Club Casino Slots games has a different theme as well as altered payline combination to give you a new, fresh and exciting experience with every fruit machine that you choose to play!
Get a chance to win enormous amounts of cash in an instant as you play any of our progressive jackpot games! Gold Club Casino offers you the most amazing opportunity to try your hand at winning this immense and striking Gold Club Casino Jackpot prize to boost your bankroll big time!
Don't miss out on your chance to see if you can be the next big winner of our ever increasing jackpot prize money!
Click here now to join out Club Gold Casino and have a go at our online slot machines!
You will undoubtedly take great pleasure in watching the cacophony of color erupt as the reels of your machine turn at the press of your button. And as the images slow down, there's nothing like that jolt excitement that you feel as the combinations show up.
Increase your winnings and have the best and most relaxing time with your online slot machine games!